null
Challenges for 2022!
challenges for 2022!
What do you plan to do over the next 365 days? The most important thing is to turn our resolutions into a routine.
Starting the new year means turning the page on the calendar and starting afresh, and, of course, brings with it an almost obligatory tradition, which is to make our New Year's resolutions list. What do you plan to do over the next 365 days? At the end of the day, a resolution is nothing more than the determination to do something, in other words, to set ourselves goals.
However, what inspires us to make these lists, year after year, is to see whether we have achieved the targets that we have set. The most important thing is to turn our resolutions into a routine, so that they have real importance in our life.

When you talk about New Year's resolutions, it's almost certain that, although not unimportant, the "usual suspects" will often appear, such as "health", "love", "work", "save money", "do more sport" or "be more/be less...". As these are all very common and the whole world will be thinking of them, I have decided to share with you some that are not so well known but can definitely give you inspiration. Ready to discover them?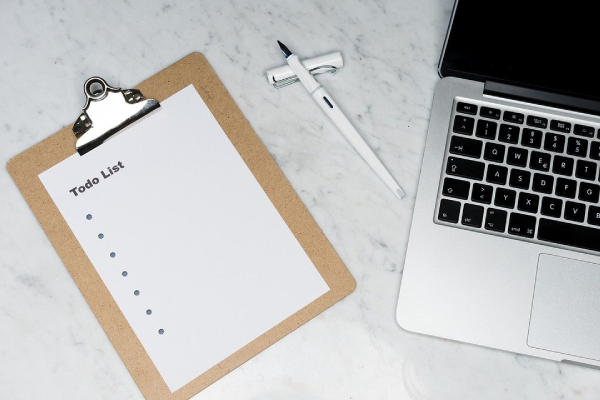 Invest in self-care and mental health
Our mental health is not something that we should ignore. In this case, I personally don't like to talk about New Year's resolutions, but instead life resolutions. While the former can be more short-lived and ephemeral, the latter can create a more permanent positive change in our lives.
For this reason, I encourage you to consider the following questions: Am I happy at this point in my life? Even if the answer is positive and not negative, what is within my power to change or maintain it? How do I see myself in X amount of time? Reflect upon and consider this and direct your life through personal growth to well-being and balance. It would be without doubt one of the best investments that you will make in the entire year.
Rediscover Spain
This is one New Year's resolution that you should fulfil without any excuses. Due to the pandemic, many sectors and businesses - especially small and local ones - have suffered severe consequences. Therefore, I encourage you to rediscover Spain: travel, experience, support local businesses, buy healthy products... Our country has infinite cultural, touristic and gastronomic possibilities on offer, so take advantage of them!
Detox plan... honestly!
The word detox is another favourite of New Year's resolutions. However, what I am suggesting is not just from a dietary point of view, but use it from a different angle, for example, by doing a digital detox plan. Disconnecting from devices and enjoying quality time for you and those around you should be a priority from this moment forward. If something is really so urgent, there are many ways to get in touch with people and, from time to time, it doesn't hurt to "cleanse" ourselves from modern technology.
A detox can also be applied to different aspects of our lives, for example to people who inflict toxicity on your life, beliefs or limits that we put on ourselves, etc.
Sustainability should be a trend
We have spent years saying it, but 2022 should finally be the year that sustainability becomes a reality. Sustainability should plant itself in our lives to stay forever. Simple and convenient actions by everyone can make the difference. Some examples:
• Recycle.
• Use public transport to reduce harmful emissions.
• Reduce the use of plastics and packaging.
• Choose sustainable tourism. In other words, be more conscientious about how we travel and the way in which we consume.
Your security remains paramount
Whether we like it or not, the last few years have been difficult, and there are few things that we feel secure about. It is therefore worth it to invest in the peace of mind that you and those closest to you can be protected against any incident that could occur during the year. If you need my help, I can advise you on the best health, home and vehicle insurance policies and a huge range of other offers.
Whatever your New Year's resolutions might be, you'll be able to fulfil them with determination and perseverance. And talking of resolutions, ours is to keep walking together. You are the ones that give meaning to our year!

HAPPY 2022!

#YourCaserAgent