null
Help with a Heart, ¡donate your click!
Help with a Heart, ¡donate your click!
We want to thank you for putting your heart into this initiative.

With your contribution, we are closer to helping families who are suffering because of the social and economic effects of the pandemic.
THANK YOU FOR YOUR CLICK!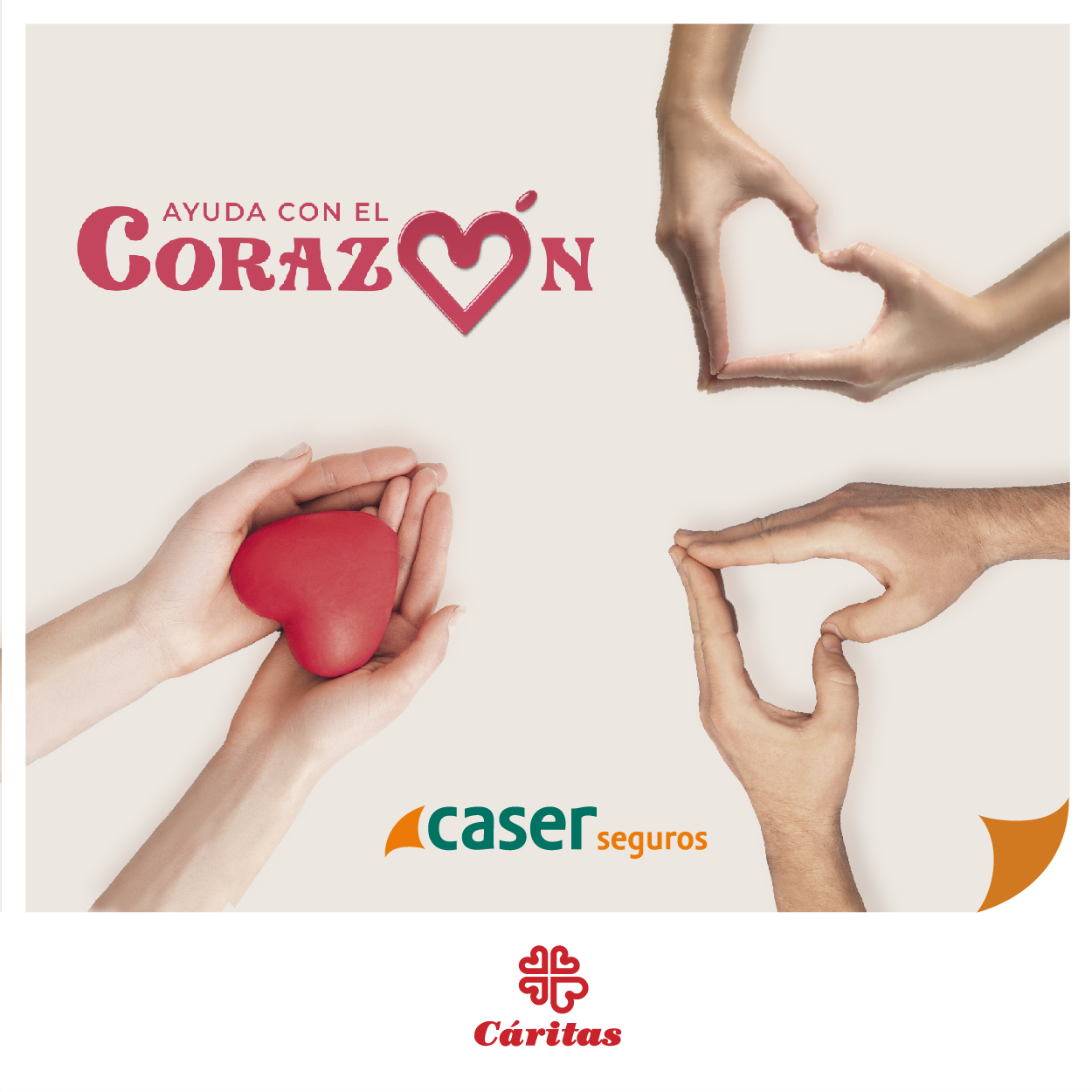 The reality is that the pandemic has affected millions of people in Spain and we are very conscious of that fact. That's why we want to show our commitment and help those who have been hit the hardest, supporting them at a time when they need it the most.
What have we decided to do? Caser is going to donate 1 euro to Cáritas for every visit registered on our Caser Exclusive Agent websites until 15 July 2021*. It's as simple as that, 1 click = 1 euro donated!
We would be grateful if you could share your website with your contacts so they can add to the donation with just one click.
It costs very little to show support and can really help those in need during these difficult times.
* Up to a maximum of six thousand (6,000) clicks across all Caser Exclusive Agent websites and only until 15 July 2021.
If you would like to make a personal donation as well as the one by Caser, click here to visit the Cáritas website.
Thank you for helping with a heart ❤.

#HelpWithAHeart


#AyudaConElCorazón
#TuAgenteCaser