null
Team management in summer... Mission impossible?
Team management in summer... Mission impossible?
Summer is here! And with it one of the favourite times for many workers, but also perhaps one of the most worrying times for companies, as it implies the need to organise and manage teams in a productive and efficient way.
I have good news... although it may seem like it, it is not mission impossible to achieve! It simply requires some order, planning and supervision in advance to avoid potential pitfalls.

The keys you need for good team management
It is common knowledge that one of the keys to business success lies in good team management. And in summer months, this task is essential. The aim is for employees to be able to rest and disconnect during their well-deserved holidays without the company noticing their absence too much during those days, or, in other words, without everything turning into chaos that is impossible to control.

Pay attention to these recommendations, which you may find useful.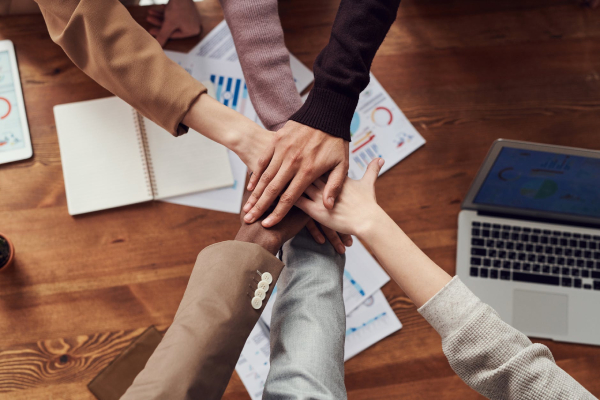 Leadership
In many cases, having a person within the team who assumes certain responsibilities and acts as a leader can be a great help. Despite the fact that nowadays working relationships are increasingly more horizontal and less hierarchical, the role of someone who can bring order at any given moment is essential. So, I advise you to designate that person if they are not already chosen.
On the other hand, the person in charge of leadership should try to be as fair and honest as possible with all employees equally. They must know how to strike a balance between firmness and flexibility, and detect the strengths and weaknesses of each employee in order to enhance his or her best abilities.
They can also be called upon to help with the possible distribution of tasks in case of need, which can be very useful in motivating employees. At all times, everyone needs to be clear about their duties, as well as those that may need to be performed on an extraordinary basis to cover for a colleague on holiday.
Communication
Undoubtedly one of the differentiating factors for team management in the summer. A constant dialogue must be established between the team leader or coordinator and the rest of the colleagues. Not only to improve the fluidity of the working environment, but also to be updated at all times about other employees' holidays, pending and future tasks, etc.
To this end, it can be useful to organise team meetings, for example, on a weekly basis, so that questions can be raised, possible scenarios to be taken into account, analysis of the current situation, and to give everyone the opportunity to express themselves equally.
Planning
At this point, the important thing is to try to anticipate situations that may arise, in order to have a clear and defined plan of action in the event of an emergency.
● Draw up a holiday schedule for each person, where it is clear what the individual and collective functions are, and who should be called upon in case of need to replace a colleague. It is essential to have a task tracking document to keep all these issues up to date.
● Seek group collaboration. We all contribute, and we must be aware that when it comes to holidays it is very difficult to please everyone, so each individual must also do their bit to try to organise themselves as well as possible for the collective good. Group objectives must take precedence over individual ones.
● Avoid, as far as possible, people from the same department being away from the office on the same dates, especially for long periods of time.
● Foresight. Both when drawing up the necessary documents and when receiving training in a specific tool or aspect of the work. This way, if unforeseen situations arise, the team will be prepared.
● Prioritise results over the number of hours. Intensive summer shifts can be a headache for employers. Try not to get overwhelmed and trust your team. Sometimes if we have less time, we unconsciously improve our productivity and efficiency.
In a previous post, I showed you some tools that can make your day-to-day life easier. Don't deny yourself the possibility of using them to make certain tasks easier, especially those at an organisational and internal communication level.
Size doesn't matter
Although it is true that, in general, large companies may have more facilities when it comes to organising themselves in the summer, as they have more staff, HR departments specialised in this type of work, etc., it is also possible in smaller companies.
For example, use tools and programmes that help you and assess all the possibilities, both in person and virtually.
Happiness, one of the keys to productivity
You've probably heard it more than once, but it's a reality. A happy work team is much more productive. It is necessary to listen to and empathise with all team members. From this point of view, it is interesting to make sure that all parties are happy for the common good, isn't it?
Did you realise that I wasn't lying when I said that team management in summer was possible? I hope you will put these tips into practice so that you can have a 10-point organisation in these summer months.
Enjoy your holidays!
#YourCaserAgent