null
Achieving emotional well-being? The keys to mental health
Achieving emotional well-being? The keys to mental health
Finding the balance that leads us to a state of emotional well-being is not an easy task by any means. In this aspect, our mental health plays a decisive role, and the truth is that we neglect it more than we should. In fact, experts in the field have been warning about its importance for years. Did you know that during the pandemic, mental health problems are estimated to have increased by up to 23%? The most common symptoms are anxiety, depression and insomnia.

According to the WHO, emotional well-being is a state of mind "in which an individual realizes his or her own capabilities, can cope with the normal pressures of life, can work productively and is able to make a contribution to his or her community". Don't forget that it is only one part of our overall mental health, alongside socio-cultural and psychological well-being, but it is probably one of the most significant.
In search of emotional well-being: The 7 keys to mental health
The goal is none other than to achieve the happiest and healthiest life possible. Here are 7 keys to mental health to achieve the state of emotional well-being you need.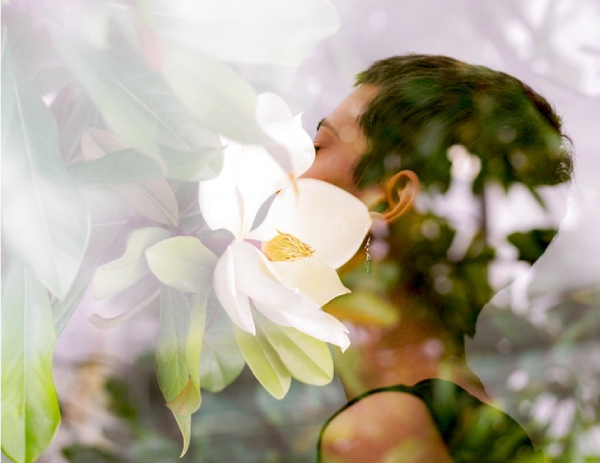 1. Identify your emotions and get to know yourself
The first step in getting to know ourselves is to identify our emotions. If we do so, we will be able to understand and internalise them and, therefore, we will be able to manage and regulate them, both negative and positive. Find an objective explanation for the emotion you are feeling, and you will know yourself better. Being able to express these emotions can also help you a lot in this part.
Face up to situations and look for the best version of yourself through a deep knowledge of yourself.
2. Acceptance
Positive things exist, but so do negative things. We should not run away from any of them. On the contrary, we must understand their meaning and understand that even the most negative situations have a purpose. This is the starting point for our personal growth. Accept your virtues and your faults and evolve along with them.
Try to keep positive emotions and learn to recognise and feel the negative ones, finding a balance between the two. Coping strategies can be very useful in these cases.
3. Trust
One of the most difficult things to do. Building a solid foundation of trust in ourselves and in the process is complicated.
It requires acceptance, resilience and the ability to stop clinging to things, people, emotions or beliefs.
4. Gratitude and attention to the present moment
Practising gratitude is fundamental in the search for emotional well-being. Try to flow with life. Value the here and now, enjoy the details, the everyday things, and be flexible to the possibility of change. Listen to yourself on a daily basis. Constantly thinking about the past or the future only generates frustration and dissatisfaction. Avoid focusing on what you cannot control and focus on today.
5. Be compassionate and love yourself
When you make mistakes, it is not only about apologising to others, but also about having the ability to forgive yourself. Show compassion for yourself, which is different from feeling sorry for yourself. Understand that you can allow yourself to fail and work on dialogue with yourself, self-respect, and self-love. Your self-esteem will thank you for it.
6. Maintain healthy lifestyle habits
A proper sleep routine, eating a balanced diet, paying attention to your physical health, taking time for yourself, enjoying leisure time alone or with others, and in short, leading a healthy lifestyle is essential to achieve an optimal state of mental health that allows us to find emotional well-being.
7. Ask for help if you need it
Every life, every process and every experience is different. Avoid comparisons. No one else can walk your path but you. Sometimes we can make the journey alone, but if not, we can count on professionals who can help us in any part of the process.
If we manage to enjoy a balanced and healthy emotional state of well-being, we will be closer to experiencing a greater state of satisfaction, happiness and awareness of what really matters.
MENTAL HEALTH should not wait, it is time to ACT.

#YourCaserAgent