null
How to improve your mood
How to improve your mood
For 2021 to be a success, we know we've got to face it with positivity and the right attitude. The Covid-19 pandemic is responsible for a lot of personal and social consequences, but we've got to get through it.
With that in mind, have a look through these tips on how to improve your mood. There really are so many ways to try to be positive, and throughout life we all go through moments and situations where our emotional state is subject to change. Here are some tips that may be useful in your day-to-day routine to help brighten up your mood. Take note!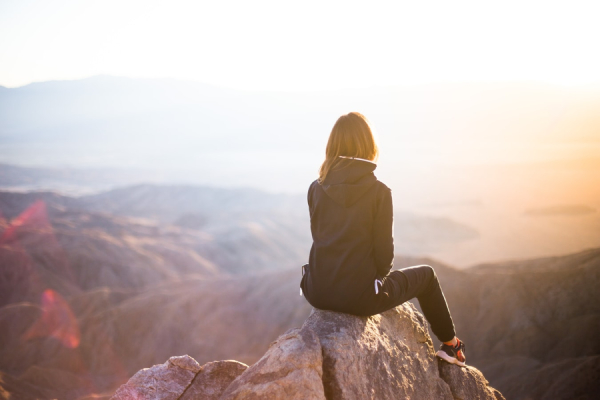 1. Try to stay active. This is one of the best all-round recommendations on how to improve your mood. Keeping your mind busy doing tasks that make you happy and provide some distraction makes it easier to avoid thinking so much about the more negative things in life.
2. Watch what you eat. It might seem obvious, but we often don't place enough importance on how a healthy diet can have a positive impact on our emotional state –foods that contain nutrients, vitamins and proteins essential for our health.
3. A good night's rest is key. When we're worrying about something, sleeping well is one of the hardest things to do. We're constantly going over all those things we feel aren't working.
Try changing habits, doing relaxation exercises, having a cup of tea before going to bed, or just thinking about positive things for a change. All of this could help you get your beauty sleep. And you'll probably wake up in a better mood!
4. Switch off. Sometimes it's necessary, and highly recommended, to disconnect before you reconnect. A good option is to try and stay away from what stops you moving forward.
5. Try something new. Go ahead and try that hobby you've been thinking about for so long, look for things that motivate you, discover new hobbies or keep doing those that make you happy.
6. The present is the only thing that counts. Focus on the now. We often make the mistake of overthinking the future, and the dreaded "what if", and we forget that living in the moment can be key to our emotional wellbeing.
8. Talk to yourself. Something we should do infinitely more often: take a trip into our inner selves. Ask yourself if you're really where you want to be. Connect with your inner self. If you don't change anything, nothing will change.
9. Surround yourself with people who make you feel good. Who better than our loved ones to lift our spirits? Seek support from your family, friends, or people you trust. They're sure to have advice or experiences that can help you.
I hope I've helped you take that final step in seeing things from another point of view. It's just a matter of putting your mind to it! Stop wondering how to improve your mood and make it happen. The potential of a positive mindset is endless.

#TuAgenteCaser