null
What happens when a natural disaster strikes?
What happens when a natural disaster strikes?
Concerning news stories about extreme weather events which cause flooding, communication problems and damage to business, both in rural and urban areas, are starting to appear more frequently in the news. In the past, these events have tended to affect areas of the US or Caribbean. But we are now experiencing their primary effects on a more frequent basis much closer to home in Spain.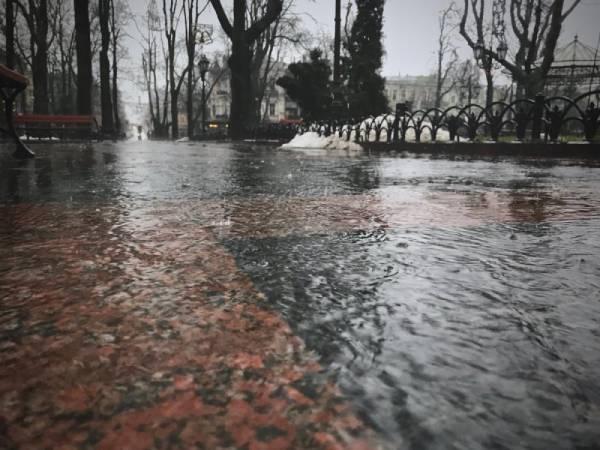 Who foots the bill for this damage which can sometimes affect thousands of people at any one time?
The answer lies in a rate which is charged to any insurance you take out and is established by the Insurance Compensation Consortium (CCS). This public entity guarantees the payment of compensation whenever any natural disaster or extraordinary event takes place. If you insure an item of property - a car, a house, farm land or a business - part of the insurance premium is allocated to this national contingency fund.
When we talk about extraordinary events, we are referring to floods, sea dashings, volcanic eruptions or earthquakes. In all these cases, the CCS is liable for the damage. You may think you will never be affected by such an event, but unfortunately these extreme weather phenomena are becoming more and more common, even in Spain.
We'll give you one example that must still be fresh in your memory: the atmospheric phenomenon, dubbed "Gloria", that battered the Peninsula and the Balearic Islands in January 2020. In the first few days of the storm, the Consortium was called into action as it began to process thousands of claims for damages.
In the case of "Gloria", the CSS reported 11,630 compensation claims at an estimated value of € 76 million, most of which emanated from Catalonia, the Valencian Community and Andalusia. Claims were made by people who had lost their car or their household possessions, etc. or who had been compelled to cease trading or dispose of merchandise damaged by the water.

The obscure details that we clear up from the very outset
At one time or another, you must have come across an insurance policy whose small print excludes damage caused by natural disasters, riots or acts of terrorism... Did it make you feel anxious? You must have wondered whether you were left unprotected in these cases... As we have said, these events are covered in Spain by the national compensation system.

I can assure you that, as part of the basic service offered by Caser, we will support you as an insured party at every stage of the claim process. With a Caser agent by your side, you will never be left to fend for yourself in such an extreme situation.

These are critical times at which the insured will feel anxious and desperate. That is why Caser agents will be in a state of readiness not only when an emergency is declared, but also in the run-up to the arrival of a storm such as "Elsa" or "Gloria". Caser agents will respond to your queries and complete the necessary formalities for claiming compensation.

According to the last available data of the Consortium, from 2018, a total of 77,799 files were handled alone in that year, following a total of 55,987 extraordinary loss events, for a value of € 282.7 million. Of the 77,799 claims, 48,149 were made following floods, 27,521 were made following unusual cyclonic storms (such as "Gloria") and 1,439 were made following earthquakes. Spain is not exposed to a high seismic risk, but the existing risk is concentrated in the south and south-east of the peninsula, especially in the provinces of Granada, Alicante, Murcia and Almería. It is estimated that Spain experiences 2,500 seismic phenomena a year, most of which are indiscernible.

Is this rate the same for everyone?

In Spain, it is set at a percentage of the insurance premium, according to the type of property covered. For example, it amounts to 0.07 per mille in the case of houses or 0.18 per mille in the case of offices and businesses. Private vehicles pay an annual fixed fee of € 2.10 per vehicle. Take a look at your last insurance receipt. This rate is displayed as a small amount on the premium.

If you can't see it, give me a call and we'll review your policy.