null
Why to work with an Insurance Agent?
Why to work with an Insurance Agent?
In such a complex world, choosing the right insurance can be quite a tricky task unless you're sure about what you want to achieve and what you need.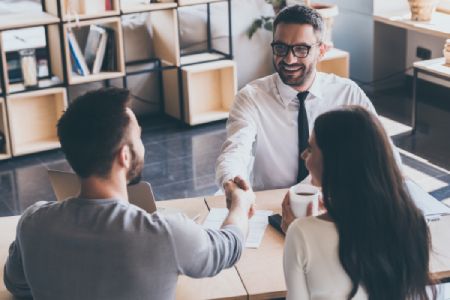 That is where we come in. We can advise you on: the insurance most suited to your situation what you actually need what you are paying and anything you shouldn't be paying We are here to help.
You are in good hands with an insurance agent. From the outset, an agent will make you feel at ease and offer personalised advice. As the whole process takes place online, there will inevitably be a need for some personalised attention.
We're going to let you in on a little secret: no one knows more about insurance than an agent
Nowadays, there are so many forms of insurance. Perhaps you haven't yet come across the most suitable option. This means you'll end up paying for coverage you don't need or not all your needs are covered by your policy. However, an agent will always assess your personal requirements and propose a policy that reflects your situation.
We understand that expense is very important to you. Your agent will help you to save money. Based on their expertise and any potential offers and promotions, the agent will identify an economical solution without overlooking the actual needs of your situation.They will answer your questions and clear up the more obscure details. The agent will help you to resolve any issues and to get to grips with all insurance-related concepts.
Service and monitoring. The agent will remind you when and how to renew the policy in question and whether you need to make a claim; they will complete all formalities to ensure that you receive the relevant benefit or compensation.
In a nutshell, the agent will provide:
Customised advice.
Information and Transparency.
Savings and Convenience.
Attention and Peace of mind.
Your agent is your go-to guy/gal when it comes to insurance.
#CaserExpatAgent